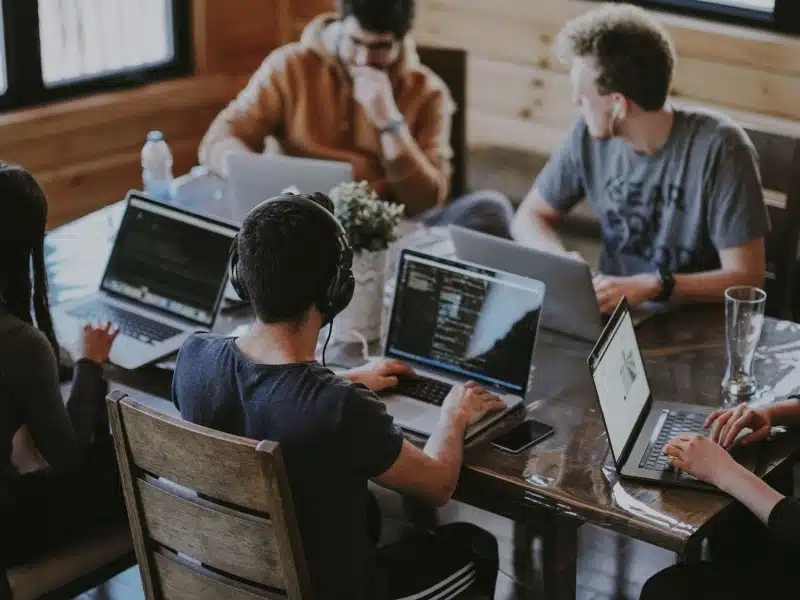 This Business Development Intern job description sample will help you create a job application to attract the best-qualified candidates for the role. Feel free to copy, alter, and use this outline for you and your company's purposes and goals. Check out the free PDF at the bottom of this article.
Business Development Intern
The business development area is a mix of sales, marketing, and strategy functions. Specialists in this field are involved in different tasks, including product development, new market development, up to client search, and negotiation.
The business development intern will evaluate the current company line-up comparing with competitors' line up to suggest new product development. They will support the development of new markets through new products or new customer audiences. As the business development intern, you will focus on lead generation, helping the marketing side, and searching for partnership opportunities with a sales-driven perspective.
The Business Development Intern will be responsible for analyzing and improving sales based on our company's strategies. With that in mind, the intern should evaluate the reasons for losses and bring up ideas and opportunities to improve.
The ideal candidate will enhance our company's competitiveness in the industry by modifying and executing the right strategies at the right time. She/He will work under the supervision of our Business Development Supervisor.
The roles and duties include analyzing the market trends, understanding the findings and working around them, coming up with solutions to the problems, and anticipate potential problems well in advance.
Besides, the candidate we are looking for must be willing to ensure quick and effective solutions to the challenges we face within the industry.
Business Development Intern Job Responsibilities:
Analyze the trends in the market and the company's strategies to identify opportunities to cash in on.
Report relevant findings from the strategies implemented and get them approved by the company's senior management.
Support the creation and presentation of new ideas to add value to our products to increase sales and company revenue.
Analyze consumer behavior and anticipate market trends to develop solutions to consumer problems and needs.
Perform and present competitor analysis to identify areas where our company can surpass the industry's competitors and forge ahead to gain increased market share.
Analyze sales and trends to promote ideas for sustained revenue growth.
Identify and Evaluate new customers to increase the company's sales targets and marketing campaign audience.
Work to improve the customer feedback channels and communication to ensure a constant flow of reviews from them.
Identify and report market lucrative business opportunities to capitalize on and increase the market share.
Create ad-hoc reports for the sales and the management staff as requested.
Support the search for new suitable business partners to increase the brand's networking capabilities and customer reach.
Help to prepare a new sales and marketing plan for existing and under developing products.
Other duties as assigned by the business development analyst and/or manager.
Business Development Intern Skills/Abilities/Knowledge:
Strong interpersonal skills and proficiency in clearly communicating the strategy, either verbally or in written form.
Well-rounded young professionals who can evaluate a business for its weaknesses and strengths.
He/She must be a business-mind person, willing to expand his/her business development experience and show she's ready for leadership roles.
Ongoing bachelor's degree in Business Operations, Finance or marketing, and other related fields.
A willingness to work with the same spirit for long hours and meeting project deadlines.
Good negotiation and persuasion skills will come in handy.
A solution-oriented approach and the ability to keep calm under pressure and solve problems timely and effectively.
Leadership and managerial skills are a must.
Business Development Intern Reports to
Business Development Manager.
Got a comprehensive job description?
Make sure to send your comments and needs for whatever improvements you suggest to this Business Development Intern job description. Also, let us know if you need help on any other similar job posting, and we will post it here as soon as possible.
Skills Required
Business Intelligence, Global Marketing, Marketing Research, Marketing Strategy, Niche Marketing, Product Marketing