If you're on Facebook, you know the platform has a particular way to control engagement and enable your posts to be seen in your follower newsfeed. The truth is, Facebook has been reducing your reach to sell ads. So, is it possible to increase the Facebook page likes organically?
If you want to jump right away to the steps to grow Facebook likes organically, just check it out here:
Marketers have researched and reported ways to make your posts go further for free. However, it all seems to come down to one thing: paying to be seen.
Facebook ads are becoming pricey, and they do not always guarantee results. You don't pay for conversions. Most likely, algorithms will help you optimize your ad, but you will pay for impressions.
First, let's try to understand how Facebook newsfeed works and then list some great tested techniques to improve your presence organically and increase Facebook page likes.
How does AI is helping Facebook Manage Your Newsfeed?
The words' artificial intelligence' likely conjure up images of science fiction. Robots that can do chores have feelings and take over humanity. The reality in the 21st century is that technology has advanced to a level where some things are coming to fruition. Robots that can do chores have feelings and take over humanity.
Not that robots with artificial intelligence (AI) will be taking over the world anytime soon, but machines' activities are becoming more and more sophisticated. AI is being used to improve tons of industries, and Internet companies are no exception. Huge companies like Google and Facebook use AI to enhance their offerings.
Benefits of Artificial Intelligence
Humans are flawed. We all make mistakes, which cost companies money, time, and productivity.
AI is a way to remove those human flaws to make processes more efficient and more effective. Artificial Intelligence's goal is to mirror the functions of the human brain. Mainly to create a way for a machine to learn and adapt to its environment.
AI takes it even further than the human mind could. Intelligent software can access information from multiple databases in seconds, which would take employees hours, days, or even weeks to accomplish. IBM's Watson is an example of just how powerful this kind of learning can be.
Facebooks's Open Technology
Facebook is taking Apple's Siri head-on with its virtual assistant. Currently, it's part AI and part human assistants helping users. But, soon as the AI continues to learn, it will take on most tasks.
Users will be able to ask questions, and the virtual assistant will provide answers and understand the context to be most helpful. Facebook is working on building intelligent systems to improve people's lives.
Facebook as a business is so much more than just users posting statuses and sharing photos online. It's a robust, multi-billion dollar organization investing in artificial intelligence research. The core business of Facebook is optimizing its timeline to serve its users.
There are way more messages on Facebook than getting seen on an individual's timeline. So what determines which posts a person should see? Well, Facebook uses AI to fine-tune its algorithms and learn what topics and messages people want to see.
Facebook's software can learn what's most engaging, using tons of real-time user data, and only deliver those messages. Check out this video below:
Knowing that shows up organically in someone's newsfeed depends on many people's interaction with your posts. You know you have to be as best as possible. Most people certainly don't know, but there are basic rules to follow that will help them and you succeed.
Contrary to popular belief, ads are not necessary for doing well on Facebook. There are many ways to increase Facebook page likes and engagement organically. Here we list some to help you there.
Let's jump right away and see ways to increase Facebook page likes.
1) Post directly to Facebook
One secret that many marketers will agree on is that Facebook does not like it when we use scheduling programs, YouTube links, or anything else to post to Facebook.
If you want your post to have a more extended reach, you need to post organically on Facebook. This means not using Buffer, Hootsuite, or similar programs to schedule posts.
However, Facebook does allow you to schedule posts for a later date, so you can still plan posts out ahead of time without those programs.
And then, choose the date:
This also means that if you share videos frequently on Facebook, you want to upload the video straight from your computer instead of merely using the YouTube link.
2) Host a Giveaway From Your Email List
The key to people seeing your posts is to interact with them more. If you frequently engage with a friend or a page, you will be more likely to know that friend or page in the newsfeed.
The best way to get people to engage is with an offer. Host a giveaway through your email list or most popular social network that requires people to like your page, share, and comment on a post to qualify to win.
Below is an example of a giveaway campaign buy Polaroid. According to Wishpond, this giveaway was run a few years ago and aimed to increase Facebook page likes. The campaign successfully reached the goal of more than 5 thousand new likes.
This method is golden for getting more engagement and growing followers. Since users share a post, you increase your reach and show Facebook that people like your content.
3) Tell People How They Can See Your Posts First
If you genuinely think people want to see your content, let them know how they can! When someone likes a page, they can click the drop-down under your cover photo and choose a setting that says 'See This Page First.'
After hovering over the "Liked" button and clicking on "Posts in News Feed," your fans can select the "See First" option.
Once users do this, you will be on the first page of their newsfeed, and they will never miss a post from you. This is great for pages with great content and loyal fans.
You can tell people this by sending an email with the instructions, using a graphic with instructions as your cover photo, or your pinned post.
4) Invite people manually
Odds are, you have a few people on your page interested in your business. Many business owners have many friends who should be on their business page.
Click on the three dots below your cover image. A dialog box will open. Click on "Invite Friends". You will see a message box icon that you can use to send a personal message with the invitation request in the middle of your page.
After having people you know on your page, this is a great excuse to share your content.
Not only are you spreading the content, but you are also getting Facebook points for increased reach and shares on your post. This is an obvious but most straightforward way to increase Facebook page likes organically, which many people just don't do it.
5) Prompt Users To Engage
Don't be afraid to ask your followers to engage. Ask them to share their opinions, tag a friend who may enjoy the post, or like if they agree.
While saying "Like or comments this post if…" on every post may come off spammy, genuinely opening the opportunity for engagement will do nothing but help increase your Facebook page likes.
6) Establish Solid and Effective Visual Storytelling
How to market your business effectively on Facebook through visual storytelling is one of the many questions we've been asked about. Many are struggling with how to use visual storytelling for their content marketing.
Today, allow us to address this concern and help you with these recommendations. Before we detail, why do you need to establish a robust and compelling visual storytelling strategy?
Remember, the right image can tell you what your brand is all about.
Visual storytelling has been a very compelling and persuasive method of communication. It hits the emotional balance among children and adults. According to SocialBakers, 93% of the most engaging content on Facebook includes images.
Mashable reported that videos on Facebook are shared 12 times more than text posts and links combined. Buzzsumo states that you can get 2.3 times more engagement overall in your Facebook post using images. That being said, you have a big reason to include visual storytelling in your content marketing strategy to increase Facebook page likes organically.
7) Incorporate User-Generated Content to increase Facebook page likes
Let your fans know that you value them and give them a chance to tell their experience of your brand. Encourage them to share and submit content.
Besides giving your audience appreciation, user-generated content leads to a profound connection between your customers and your company. How do you share their content on your page?
Post on your page their submissions and give them a shout-out by tagging them. Your customers will be happy to see their posts and your brand reciprocating their input.
Toyota used this technique for its "Feeling the Street" campaign. Over six weeks, street artists captured their acts and posted them on Facebook using hashtags. Fans voted for their favorite artists.
Although it had paid ad support, it's a great example of interacting with your followers and boosting engagement. Toyota had a substantial increase in its interaction with fans, rising more than five times its engagement index.
This will make them talk more about it, and they will even share their submitted posts on your company page with their friends!
Starbucks is a successful company with this tactic and is consistent with its Facebook page.
When Starbucks shared the photo of their fans, it generated a massive response from the other fans. Sharing your customers' images to tell your brand's story is an authentic word-of-mouth strategy that resonates with other fans.
8) Show the Image of Your Cause
A lot of businesses give back to their community and cause. Use pictures to show your customers the inspiration behind your brand and product and let them know about the charitable institutions that you are supporting.
Doing this gives your customers a sense of a secure connection to your company's passion and the people you are helping. TOMS has been active in this. They impact their fans through their Facebook page by sharing pictures of the people they've helped.
9) Think About Using a Mascot as Your Spokesperson
Believe it or not, mascots are valuable in marketing your business on Facebook. They are appealing, and they can do wonders.
A mascot gives personality to your brand. It's a figure that your customers can relate to. But be strategic when using a mascot to represent your brand because they can make or break your business.
See, for example, this Burger King campaign where they use their King mascot to challenge you to raise awareness of men's health by growing an epic "Movember mustache."
If your brand's target audience includes children, like in Burger King, mascots are one of the best options you can have in your Facebook marketing.
To make this strategy more effective, develop your mascot's personality traits, and add some quirks to make it memorable. M&M's are successful with this visual strategy too.
Check this impressive historical list of the top 10 food mascots and see if you remember them.
Aside from the mascots attracting 10 million fans, they effectively tell their brand's story.
10) Leverage on Video
Videos are compelling when telling stories visually. It has an impact that images can't match. Post videos on your brand's page to take your company's visual storytelling strategy to the next level.
Your videos can seem like mini-blockbuster movies that your fans will love, share, and comment upon. Your videos show how your audience can benefit from your product to excite, motivate, and inspire your fans.
Make your videos enjoyable by providing information on how they can benefit from your product, service, or cause. Remember to spice them up by incorporating humor and making sure your videos connect to their emotions. Burberry uses videos effectively in its visual storytelling.
Samsung also often uses videos to explain products. On their page, they share company insiders and product demos. If you check their Facebook page, their videos have a lot of engagement.
11) Use Facebook Lives
Many online businesses are excited that video is becoming more and more prominent in the marketing world.
Check out these great tips by Mashable on how to do well in Facebook live:
With the growing popularity of live stream apps, the SEO boost videos in your blog posts provide, and the personal connection video gives you with your audience. This feature opens many creative doors.
And remember, Facebook still gives you a very high reach when doing live videos.
12) Show Your "Behind the Scenes."
Show your fans the people behind the brand and what they do. Share images of events, charity events, and forums that your brand is involved in. This is an effective method to connect with your fans as it gives them a sneak peek of what or who is behind your brand.
Give them an insider look at your workplace. Trust is, and for you to gain it from your customers, show them who you are as a brand and a company. Give them a reason to choose you over competitors. Here are a few of the recommendations on how you can showcase your inner culture:
Technology
Employee happiness
Company achievements
Eco-friendliness
Charity
Social responsibility
Check below this example of Tesla showing how their factories use technology in their pairing process.
The Home Depot strategically uses its Facebook page to share images showcasing its social responsibility.
13) Improve Your One-to-One Communication
A few years ago, Facebook had already realized mobile users' growth and knew they had to do something unique to make the user experience more valuable. According to Facebook, mobile usage is their highest form of traffic, and therefore, they have been focusing on improving their mobile app for usability and engagement.
The first round of Facebook updates included more comfortable and more convenient mobile messaging options such as messaging a business straight from their paid ad or the ability for a company to reply privately to comment on their page with a message.
These updates should help your consumers feel connected with the businesses on Facebook and allow your business to utilize Facebook to have higher engagement and more efficient customer service.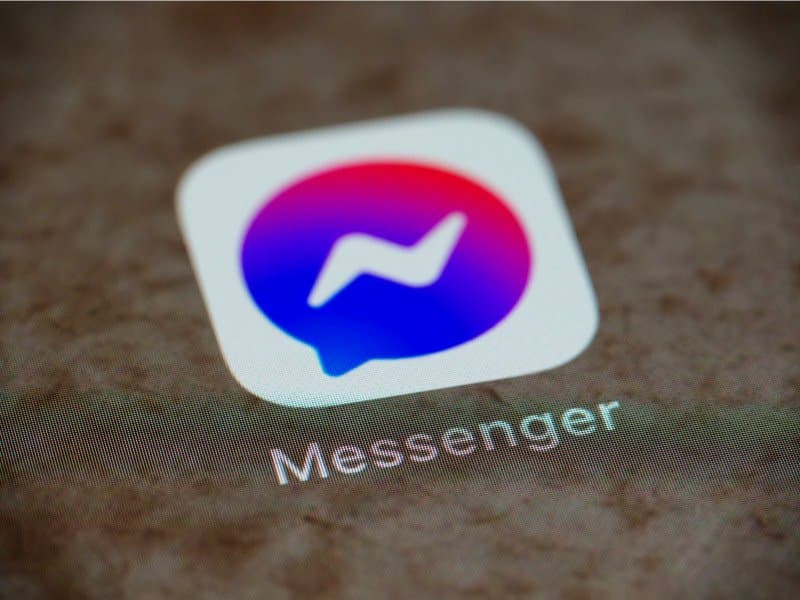 Pages that respond to 90% of their messages within five minutes have also been rewarded a 'very responsive' badge on their page. This allows visitors to know they can expect a quick response from your page and allows your page to showcase your customer service.
14) Adjust Your Call To Action and Consider Offering Your Products on your Facebook Page
Facebook has given more importance to the users' actions toward your Facebook page in the last years. The first thing that changed was the call to action mobile on the button. Instead of a small button in the corner of the cover photo, the call to action button now stretches across the screen under your cover photo. With a glance and click, a user can be on your website.
The business pages on Facebook also allow you to have a shop and/or services tab right at the top of your page. This will enable businesses with either services or physical products to list the products they offer, so visitors don't have to go all the way to their website to find out.
For example, if you have an online store, you can list your inventory with images and descriptions. From there, someone can follow the link through to your online store and already know what they want to purchase. See the example of the Samsung Facebook page below.
15) Optimize Your Visuals
The first thing that people notices on your Facebook page are your visuals. Your visuals are like greeting cards or calling cards. They give your audience an impression of you. Let's get to these visuals one by one. You can also see a detailed article on creating Visual Storytelling on Facebook on this website.
Profile Picture:
Your profile picture is displayed at 160 X 160 pixels. Though viewed at that size, you must upload the minimum image size at 180 x 180 pixels. If your brand is a person, use a headshot. If your brand is a company, use a logo.
And remember never to change your profile image very often.
Your profile picture serves as your icon in your audience's newsfeed, and it can help you market your business on Facebook.
Don't change your profile image very often because you want your posts to associate with your brand easily. And that's the trick with your profile picture.
Cover Image:
Facebook displays your cover image at 851 x 351 pixels.
The minimum size of the image that you can upload is 399 x 150 pixels. However, uploading your cover photo at this size is not recommended because it gets stretched once active.
You can change your cover as often as you want. But make sure that those images will still convey the message of your brand's story. Holiday cover images are exceptions unless you're marketing holidays!
News Feed Engagement Image:
Your photo posts are displayed on desktop and mobile news feeds differently. Your images are displayed up to 470 pixels wide and 470 pixels tall on a desktop.
While on mobile, images are displayed up to 626 pixels wide and 840 pixels tall. Jon Loomer created an excellent infographic on how you can optimize images and texts on Facebook. You don't want to miss that.
16) Post Trending Topics
Who doesn't like trending topics? The haters. But as marketers, we love trending topics. Don't just ride on any trending topics. Only know the trending topics about your business and use them for marketing your business on Facebook.
Sometimes, you have to break this rule. During Easter in 2014, Walmart posted an image that shows colored eggs in a grassy environment.
The caption of that image is "Happy #Easter! How many eggs can you find in this post?" Their post conveys a powerful message during that time, crafted very well.
The result?
More than 21k Likes, almost 23k Comments, and about 1700 Shares. That's posting a trending topic!
17) Post Proven Content
Stop wasting your time guessing which type of content would work. Here's an easy hack that you can do when promoting your business on Facebook.
Go to Facebook, then go to your competitors' pages or those related to your brand. View their posted images and find out which are highly shared by their fans.
Copy those images; create images with the same messages. Post your page and see them liked or shared by your fans.
For link posts, head over to Buzzsumo.com or NinjaOutreach, then enter your topic or niche keywords. It shows you a list of links and their social media engagement scores.
Choose articles that you think can give value to your audience. Share them on your page and watch your engagement rate increase.
These methods are so simple and easy to do. They would be a big help, especially if you run out of ideas on what content to post on Facebook.
Do you want to know the qualities of a great social media post that grabs attention? Learn how you can maximize your social media posts? Or how can you write better content for your social media? According to a study conducted by Microsoft, the attention span of humans is shorter than goldfish. It has fallen from 12 seconds in 2000 to 8 seconds.
Social media is a noisy world, and it's very challenging to get your message heard (or read). With human attention span deteriorating, it's even more difficult. This article will learn how to write better content for your social media posts that catch your attention.
18) Be Short and Simple
Keep your posts short and simple. The majority of your audience doesn't like to read long posts, backed by data from various studies.
A pair of studies from Buddy Media and BlitzLocal suggests using 40 characters to post on your Facebook page. This is the optimal length to achieve maximum engagement with your audience.
In Twitter, the optimal length of a tweet is 71 to 100 characters. This is according to studies from Track Social and Buddy Media. And they also found out that engagement slowly diminishes the longer you go.
Tweets at this length get a higher reply rate, retweet rate, and combination of reply and retweet rate. Demian Farnworth of Copyblogger tested out the range with posts on Google+.
He found out that the optimal length of a Google+ headline is 60 characters. Optimize your posts with these numbers. Remember, short and straightforward posts are sweet.
19) Be Clear And Concise
In your posts, be clear and concise. Every time you write social media posts, remember to answer these three questions:
Who are you talking to?
Know your audience, find out their identity through social media analytics. We don't advise you to talk about beautiful and unique things about Justin Beiber on a Heavy Metal Facebook page.
Learn who your audience is and speak their language. That way, they can resonate with your post.
Make sure your audience can relate to your posts. For example, if you are marketing to millennials, use their language to reach them better.
Secondly,
What do you want them to know?
After you know who your audience is, be clear on what you want them to know. Do you want your audience to learn about your new product? Or do you want them to learn about a recent dance move?
Do you want them to know about the latest song from Adele? Your post will depend on your message. Always remember not to post the same type of job repeatedly. Because when you do, you'll get your fans bored. And they would hide your posts.
What do you want them to do?
Give them something they can work with. Do you want them to get a discount? Want them to watch a video that you liked? Or do you want them to read an article that you think will help them? Add a call to action to your post.
20) Respect the Facebook Channel Audience
No single post 100% works with every social media platform.
To get an optimal result, always consider the native environment of each social media channel. For example, the Instagram audience loves a lot of hashtags. You can put many hashtags, but it used to be only limited to 140 characters on Twitter. LinkedIn is a network for professionals. And posting the Nyan Cat might not be appealing for them.
If your brand is more on visuals, you can maximize your engagement by posting to Facebook, Pinterest, or Instagram to social media channels.
Choose appropriate social media channels for your business, which means don't try to be on Facebook the same you are on Twitter or LinkedIn.
21) Be Useful
Your social media posts should be about sharing helpful information with your audience. People are on social media because they either want to be entertained or educated. Craft your post that will fit on either of these domains.
Give them facts, give them something to think about, give them anything they need. Keep sharing what they want. And speaking of giving them what they want.
22) Have Humor and Timeliness
Why did the chicken cross the road? To get to the other side.
Who doesn't like humor?
Throw in some knock-knock jokes to get your audience's attention, or ask them to share a laugh.
It's a crazy world out there, and people want to laugh once in a while. Give them something to smile about. But make sure not to offend anybody. People want to read trending topics.
They want to know the latest happenings, learn the newest solution to their problems, and enjoy anything new! Ride with the trend only if it has something to do with your niche.
Don't force it because your post would only sound desperate when you do. And your audience doesn't like that.
Don't promote all the time. People are on social media to have fun, keep up with the latest news, and learn new things.
By providing content that accomplishes all of the above, you will see results, no matter what secret tricks Facebook has up its sleeves.
In Conclusion
Increasing your Facebook page likes organically is no walk in the park. But you can do it. You can learn how to effectively use these tips when sharing your brand's story.
These are just a few of the hacks you can do to increase Facebook page likes and audiences. They are straightforward to follow yet very useful.
Catch the attention of your audience by following these recommendations. Use them as a guide to writing better social media content that your audience would love to read and share.
With these recommendations, you can connect with your fans more deeply, and these can drive more traffic to your Facebook page, which should turn into more business for your brand.
Which part of this post did you find helpful? Tell us more by writing in the comment section below, and have fun!