Coming soon, the only exclusive platform for marketers and alike professionals on the web.
Find top marketing jobs, professionals, and agencies
For career guidance & marketing knowledge, check out our free articles & guides here.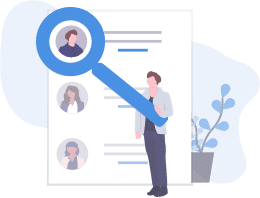 Totempool is a new and exciting way to find your next marketing fit. Based on case studies and work portfolios, we help connecting job seekers to recruiters and companies to marketing agencies.
This is the place where you can showcase your expertise in just the right way to land a new job or client.
Be one of the first invited to our exclusive platform for marketers clicking on the button below.
 The new website is coming soon...
Check out some of the features we're developing for you!
Job Seekers, find your next marketing job and climb up the ladder
Find and apply for marketing jobs for free

Show your portfolio and bring recognition to your team

Have a credible profile endorsed by team members

Learn from other people's work

Grow your professional network
Recruiters, find qualified professionals in less time
Improve your efficiency in hiring

Hire the right talent based on the exact skills you're looking for

Easily manage your candidates and job posts

Measure the success of your job posts using exclusive statistics

Use our advanced search to connect with the exact candidates you're looking for
Agencies, showcase your portfolio and land a new client
Get alerts from possible new marketing hires

Find top clients for your next big project

Be found by client companies

Show your portfolio and bring recognition to your team
Have a beautiful and credible marketing agency profile page endorsed by clients and marketing professionals