Career. Spanning anywhere between three to four decades, a career forms a major part of a person's life. The fact that we spend a large part of our lives. Working makes it more important for an individual's career choices to be well thought out and made for all the right reasons.
The word career originates from the Latin word "carrus," meaning chariot. In this piece, we will understand the role of career counseling in ensuring that this chariot does not go astray.
So let's go a little deeper on the career counseling meaning, but before that, let's give you an idea of the complete article content:
What is Career Counseling?
Career Counseling is the activity that helps identify the right direction that people need to take from various career options. Career counseling is available at various stages. Whether you are starting, changing your career path midway, or leaving a corporate career altogether, you can always seek professional help to arrive at a decision that works best for you.
Sponsored Content - Posts And Ads You May Like:
There are occasions when a person is not sure about which career path to take. There are several reasons for this. The various reasons are peer pressure, market demand, job security, and certain careers considered more lucrative than others.
Career counseling helps people align their skills, needs, and desires to craft a career that works best for them.
Factors
Career Counseling is more than just deciding what major to take the job you want once you graduate. Moreover, there is a vast amount of information available about the variety of careers one can pursue. A good career counselor would often have such information handy.
There are a growing number of factors that influence your career development. These include interests, goals, abilities, values, and financial considerations. The questions could be how much you want to travel while working, do you enjoy doing routine tasks or wish to take challenges, do you need instructions to carry out tasks, or like to figure out things on your own.
On What Principle Was Career Counseling Founded?
According to Frank Parsons, in his book Finding a Vocation (May 1909), the career choice is based on three factors:
A clear understanding of yourself, your aptitudes, abilities, interests, ambitions, resources, limitations, and causes.
The understanding of the requirements and conditions of success, advantages and disadvantages, compensation, opportunities, and prospects in different lines of work.
True the reason and relations of these two groups of facts.
Career counseling was founded on the principle of individual differences and strengths. Measures of individual traits were the primary focus of an early career.
According to Parsons, the individual best abilities and enthusiasms must be united with his daily work.
He needs, therefore, to investigate himself in order to determine his capacities, interests, resources, and limitations, and their causes, so that he may compare his aptitudes, abilities, ambitions, etc., with the conditions of success in different industries.
Parsons continues, an artist needs good visual memory and delicacy of touch, among other things. At the same time, a dentist should have keen sight, delicate touch, correlation of hand and eye, and plenty of nerve to be successful.
Why Is Career Counseling Important?
Career Counseling helps one understand the hurdles in one's career path. Spending time with a counselor helps you understand your journey so far, any mistakes that you might have made, and how to course-correct. It also enables you to realize how you are adding value to the firm you work for.
Career counseling consists of many tests, like aptitude tests, career interests tests and, psychometric tests. These tests are then followed by in-person counseling sessions where the candidate is taken through his test reports and given information on the careers he is most suited for, along with the courses and colleges in that field.
An adept career counselor helps a candidate gain confidence. This will, in turn, help candidates to overcome any obstacles. It is the counselor's duty to provide insights that will help his counselees in both the short and the long run.
An experienced counselor provides sound counseling that prevents candidates from falling into bad habits or negative patterns such as procrastination, lack of motivation, not keeping up with trends and requirements in the job market, neglecting mental and emotional health.
Making career choices is a demanding task. Counseling helps a person in reducing his frustrations and positively redirecting his energies. It is an activity that helps you arrive at important career decisions in a calm and collected way.
How Does Career Counseling Help?
Career counseling helps unsure people understand their career choices and the best possible way to pursue them.
People who undergo career counseling understand their strengths and weaknesses better regarding their current profession or degree that they may be pursuing.
This clarity of thought helps them know what career is apt for them. It is an ideal platform for people to voice their current career stream and discuss other options. Career transitions become a smoother affair thanks to timely counseling. Proper guidance and mentorship inject a much-needed dose of self-confidence in a person that helps them switch their industry or domain.
What Does A Career Counselor Do?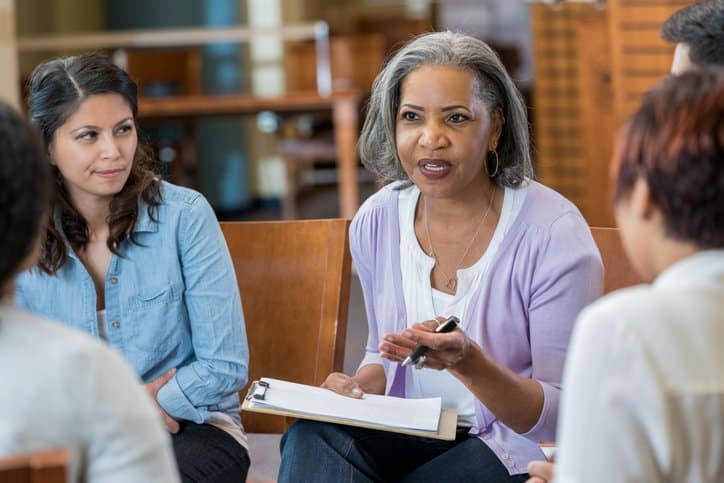 A career counselor helps others apply their skills and methods to achieve their career goals. For this to happen, a career counselor takes on several diverse responsibilities, including:
Evaluating and applying the results of formal and informal tests to help people identify career fields based on these results.
Identifying factors that affect career development in people and providing them with resources and toolkits that augment their professional development
Assisting clients throughout their job search and providing resources for training, education, and development
Promoting self-advocacy, initiative, and motivation techniques that help candidates in achieving their goals.
Conducting counseling sessions and workshops.
Supporting people through troubled times such as job termination.
How Much Does Career Counseling Cost?
Career Counselors get paid per session. The fee for career counseling is usually $100-$150 per session, but this varies from region to region.
The more experienced coaches charge more for their services. They tend to continually work on their skills by attending workshops, seminars, and other training sessions. Some counselors may offer package deals such as offering two sessions on resume preparation and job interviews at the cost of one.
How To Find A Career Counselor?
You have determined that you require career counseling. Good. Now the next step is to find a counselor. Here are a few steps to help you in your search:
Contact the career services center at your college. They could provide the service or refer you to an external counselor.
Ask your friends, family or reach out to people in your professional network who have helpful connections.
Check the National Career Development Association (NCDA) and National Board for Certified Counselors. If you are on the lookout for a private counselor, It is important to note that private counselors will be more expensive than one through your college.
Online career counseling is becoming popular among the youth. You can find many websites and options that offer such sessions. It makes your life easier as you can talk to a professional sitting at your home.
Evaluating a Career Counselor
Here are some ways you can identify a career counselor is good for you—a competent counselor will question your career choices and assumptions. Our choices are influenced by our parents, siblings, and friends. This makes us unaware of the possibilities that exist today.
Having our choices questioned helps us see things in a new light. A well-equipped counselor can map standard industry tests such as the Interest Profiler, Human Metrics MBTI Test, Strong Interest Inventory, Big Five Inventory, and Myer's- Briggs Type Indicator to your personality and help you make the right career choices.
A quality career counselor is not a head hunter who merely gets you a coveted job. He assists you in visualizing the dream career path, thus demonstrating the depth of his knowledge and experience in his field of expertise.
An experienced career counselor realizes that to achieve your dream, it is necessary to push you out of your comfort zone and explore jobs that not only capitalize on what you are good at but expand your potential.
A career counselor is expensive, so you should ask him about his range of services beforehand. Can he offer passes to job fairs and career seminars, giving you a first-hand feel of the job market and the requirements for diverse industries?
He should also possess sufficient industry experience and know people in multiple industries as potential mentors or references.
A committed career counselor with a proven track record also comes with multiple recommendations from peers, positive online reviews, and a positive word-of-mouth reputation. He is clear about the task at hand, and his profile is inspiring without being over the top.
How To Become A Career Counselor?
If you are looking to pursue career counseling, you may require a bachelor's degree in a human services field such as psychology, sociology, or behavioral sciences. A degree program specializing in career counseling should emphasize human development, counseling methodologies, psychological and sociological studies.
A master's degree helps to further one's prospects as most employers look for people with a master's degree in counseling. A master's program in counseling should ideally cover career counseling theories and practice, assessment counseling, research practices, standards, and ethics in professional counseling.
The next step is to gain relevant work experience. Real-world work experience through internships both at the undergraduate and postgraduate will go a long way in helping one secure a job as an entry-level counselor.
One also needs to work on obtaining the requisite professional certifications such as the Certified Career Credential (CCC) that is granted by the National Career Development Association (NCDA) on the successful completion of the National Counselor Examination (NCE).
Keeping your license current is a critical requirement for all professional career counselors. This involves attending developmental workshops, seminars, and research to gain education credits.
Attributes of a Good Counselor
A good counselor is essential so that the person seeking help gets the right guidance. The counselor's role is, thus, the most important element in the career counseling process.
Creating a safe environment
A safe and secure environment enables a person to share his career or life issues without fear or hesitation. An assurance of confidentiality goes a long way in establishing a conducive environment.
Trust and Confidence
Trust is the foundation of career counseling. One might have to talk about developmental and emotional issues during counseling to understand the issues of the individual. This can be an overwhelming experience and further amplifies the need for faith a person must place in his counselor.
Teamwork
Counseling is a lot more about teamwork. Bothe counselor and their clients abide by a few unsaid rules. While the counselor asks questions to understand their counselee, the counselee should answer everything with utmost precision. Listening to your counselor or asking questions to understand where they are taking you is also important.
Tips for a Career in Counseling
Counselors must develop their soft skills as they will come across a diverse set of individuals that require assistance in meeting their career objectives and resolving conflicts. They may have to provide emotional support as well.
Career counselors must also be well-versed in different techniques such as assessments, evaluations, active listening, and open-ended questions to understand their clients thoroughly. They must constantly work on enhancing their knowledge, skills and utilize relevant professional development strategies. This will be beneficial for both their clients and themselves.
In the dynamic job market that exists today, counselors have no choice but to keep themselves aware of the latest trends across industries. This will also help provide their clients with the most suitable tools and resources in their job search.
Job Prospects of a Career Counselor
Increased enrollments across all levels of schooling; elementary, middle, and high school acts as the key driver of demand for counselors. Schools will need more counselors as more children will need developmental and emotional assistance.
How Much Does A Career Counselor Make?
Universities opening career centers to help students joining the workforce further improves the prospects for career counselors. They will also be required to enable the smooth transition of women who have taken a break and veterans looking to rejoin the workforce. The average annual wage for school and career counselors in May 2020 was $58,120.
Misconceptions About Career Counseling
While counseling plays an important role in giving direction to a person's career, it is essential to note that career counseling is not general advice about careers, courses, and curriculum.
It is designed to give an individual the best possible advice based on his abilities. Career counseling is also not to give clients quick-fix results. It is a process that takes time.
Counseling is also not meant to get a person his dream job. Rather, it helps him utilize his potential to the maximum extent. Counseling is extremely scientific and based on research. It is not something that is a hit-or-miss process.
In Closing
A counselor has to be upfront with you and strip away the 'glamour' of your dream job and present its stark reality in a brutally honest way so that you make informed decisions.
A career counselor has his task cut out as he faces the challenge of ensuring that the people who join the workforce do so in the right state of mind and are motivated to do their best.
However, there is immense satisfaction in witnessing a successful career trajectory and possibly a meteoric rise for most clients.
A professional counselor who truly invests in you will keep track of your progress after you have landed your desired job. He will also request feedback on his services. You may tell them if they were able to help you the way you thought it to be. If you're ever left in limbo, you might want to seek career counseling to ensure your career.