All of us have to work to make a living. But some of us enjoy the working hours more than others. Why does this happen? It is because they love the work they are doing. It is not a chore they have to toil through every day. And how did they end up with the job they enjoy doing? Did they take some time to identify their passions before making a career choice? Maybe they decided to step out from the crowd and think before they decided to pursue a career.
There is no given route each of us can follow when it comes to our career. People have different interests and skillsets that suit different professions.
We have to take a hard look at ourselves and analyze our skillsets and interest. Only then can we say that we are pursuing a career path that suits us. As they say, you have to answer your calling and follow the path meant for you.
But what does it mean to identify one's passions? How can we find out professions that are best suited to us? And what does it mean to pursue a career? Is it the same as job hunting? And finally, how to pursue a career? Is career counseling any good at helping us do that?
We are here to answer it all for you!
Is Pursuing A Career Same As Job Hunting?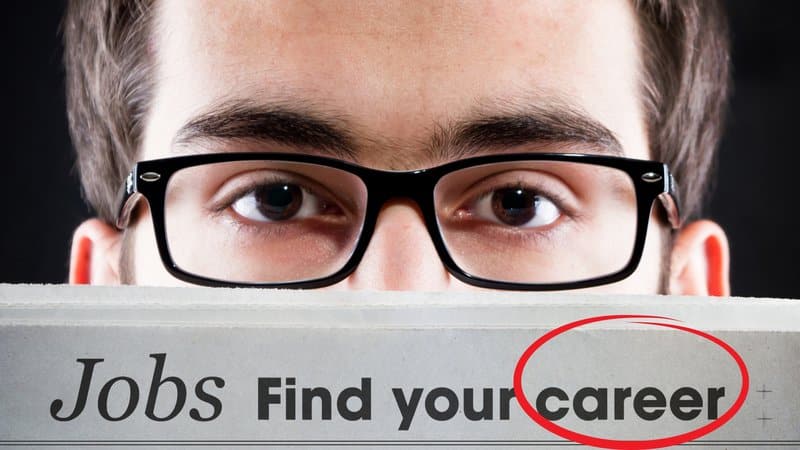 If you are looking for a job to pay the bills, you aren't pursuing a career. Yes, pursuing a career is a long-term approach and is vastly different from seeking a job.
A person planning a career will always make decisions to achieve long-term goals. But one might be simply looking for a job without thinking much about where their career is heading. Such a person is not pursuing a career per se, only hunting jobs to achieve immediate goals.
Are you interested in a career in the consumer non-durable industry? Are you interested in an oil-and-gas career? Maybe into a career in the energy sector in general? Or do you think technology can be the future of all careers?
Pursuing a career is not the same as job hunting. But job hunting may well be a part of pursuing a career when looking for jobs on your chosen career path. You have to let your career choice dictate your job hunting. Letting job opportunities dictate your career switch will only lead to a career crisis.
When you decide to pursue a career, your demands from a job are different. Usually, one looks at the salary and decides based on that. But when you are pursuing a career, you choose a job based on the work employers will pay you to do.
When you are simply looking to pay the bills, you are willing to take up a job if it pays well. And herein lies the significant difference between job-hunting and pursuing a career!
Pursue a Career Path That Is Meant for You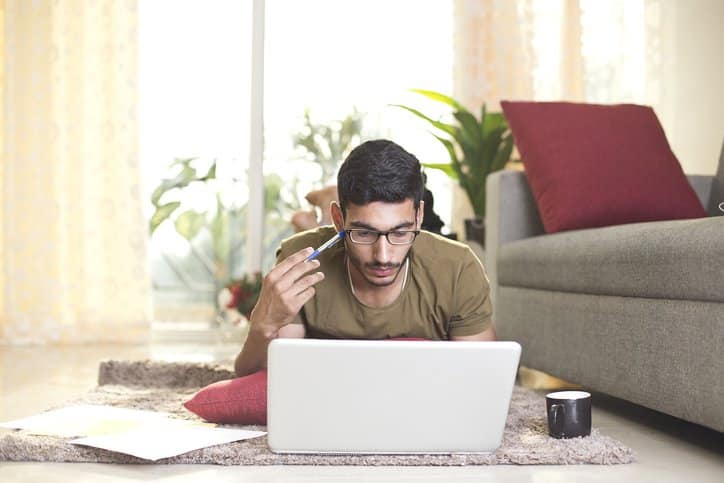 What should you choose as your career path? It is one of the biggest questions of our time. It is a decision that requires quite a lot of thinking. And one should not pursue a career without giving it a proper thought.
You should take specific steps before you decide on a career. After all, it is better to make an informed decision instead of getting confused. Let us outline some of these essential steps to help you decide on a career path.
Assess Yourself
Determine what you are good at and things that interest you. Depending on your skills and interests, specific career options will suit you, and others won't. So, it is always helpful to assess yourself when deciding on a career.
We all have certain things that we enjoy doing more than other things. Similarly, we manage to do tasks well without trying too hard. It assesses your interests and skills that will help you make a good career choice.
Make Notes
Make a list of potential professions that suit your interests. Writing down things always helps you memorize, and the more you write, the more it comes back to you.
Give yourself a week or so, and make notes on your potential career choices. You can also opt for online skill tests to understand your skillset better.
Research and Take Action
Once you have a list of potential career options, start your research into each of them. Try to gather as much information about them as possible. You can use the internet or talk to your friends working in that profession to get vital information.
And if your skillset and interests match the profession's requirements, you can go ahead and pursue a career in that profession.
Starting on Your Chosen Career Path
Once you have determined your skillset and made a career choice, you can pursue your career path. But what does it mean to pursue a career? And what are the steps that can help you follow your chosen career path with conviction? Let's find out.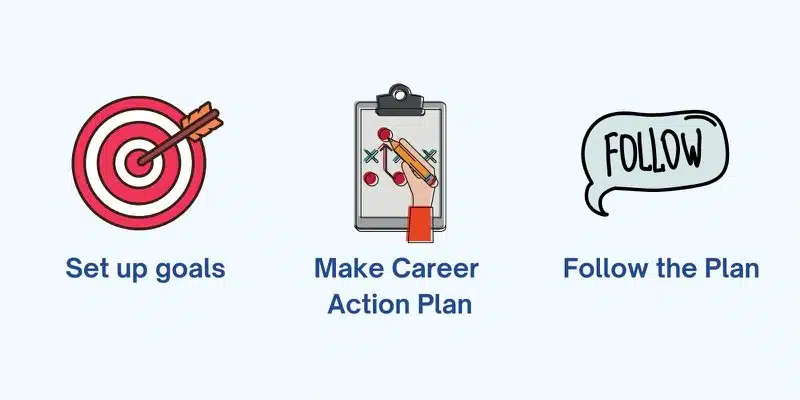 Set up Goals
Once you have started on your career path, you should begin setting up short-term and long-term goals. These goals can be anything from attaining new skills to learning new ones. Achieving short-term goals also gives you the much-needed confidence to move forward.
If you pursue a career without setting goals, you won't be able to gauge your progress. Setting attainable goals will also give our efforts a sense of initiative.
Make a Career Action Plan
Making a career action plan is also helpful when pursuing a career. A career action plan also consists of short-term and long-term goals. But an action plan is more than just about your goals. It also highlights your strengths, weaknesses, and potential obstacles on your chosen career path.
Add solutions to address those obstacles in your career action plan to make it more detailed. After all, it is your career action plan, and the more detailed it is, the more helpful it will turn out to be in the long run.
Follow Your Action Plan
Once you have your career action plan ready, it is time to start following it. When you choose to pursue a career, you have to ensure you get the proper training to excel in the field. And obtaining training is the first step towards reaching your career goals.
Do your research and start looking for courses and other training options available. Good training right from the start will give you a head start on your career path.
Every stage of your quest is essential when you are following a career path. When you address the obstacle of figuring out a suitable career path, it is all about making the right choices. Start by setting attainable goals and make a detailed career action plan. Move on to finding the proper training and education.
Get Help From Career Counselors to Pursue a Career
While deciding on a career, advice from friends and family has influenced many people. Factors such as peer pressure should never dictate your career choice. After all, it would be best if you determined your career path based on self-evaluation. You should make a choice based on your interests and skillset. If you want a little bit of advice, you should instead take it from a career counselor.
A professional career counselor will help you understand yourself better. During career counseling, the counselor gives you career advice based on their understanding of you. They advise you by carefully understanding your interests and motivations.
Career counseling also enables you to explore various career options and determine those that won't suit your skillset. Seeking career advice from a professional provides you with perspective.
Also, career counseling is not limited to fundamental questions about your skills. A skilled career counselor will also help you to understand yourself better. And having a clear understanding of oneself is crucial before you decide to pursue a career.
There are quite a lot of career counseling options on the internet. Do your research to find the best career counseling professionals. A bit of informed advice from them might prove to be vital on your career path.
Identify Your Path and Go All the Way!
If you want to be among the few who love their jobs, you need to start planning early. Try to get a better understanding of yourself as you grow older. Make a list of potential professions that suit your skills.
Also, make sure you strike the perfect balance between your skillset and your interest. Being good at a job you hate will not give you satisfaction. Being mediocre at a job you love will also lead to a career crisis. The key is to be good at something you love to do!
Get career counseling and do your research before starting on a career path. Gather as much information as possible about your probable career choices and use that information to excel in the field. Self-evaluation and awareness will surely help you leave the competition behind.
Be open to exploring various options before you choose to pursue a career. Sooner rather than later, you will find a career path meant for you!
Christian has over ten years of experience in marketing agencies.​ ​Currently, he has been dedicating his time to a tech startup and also writing for major publications. He loves podcasts and reading to keep up with the latest trends in marketing.