Ecommerce – This has become an inseparable part of our lives today. Every one of us is always "adding to cart" at one time or the other. And the best part? The number of shoppers online is on a steady increase year on year. So what does this mean for businesses? Tons of opportunity, of course! There are a lot of scopes and a lot of competition to establish your business online. And this is precisely where an eCommerce consultant comes into the picture.
This article will look at who is an eCommerce consultant, what the role entails, and how to become one.
Who Is an eCommerce Consultant?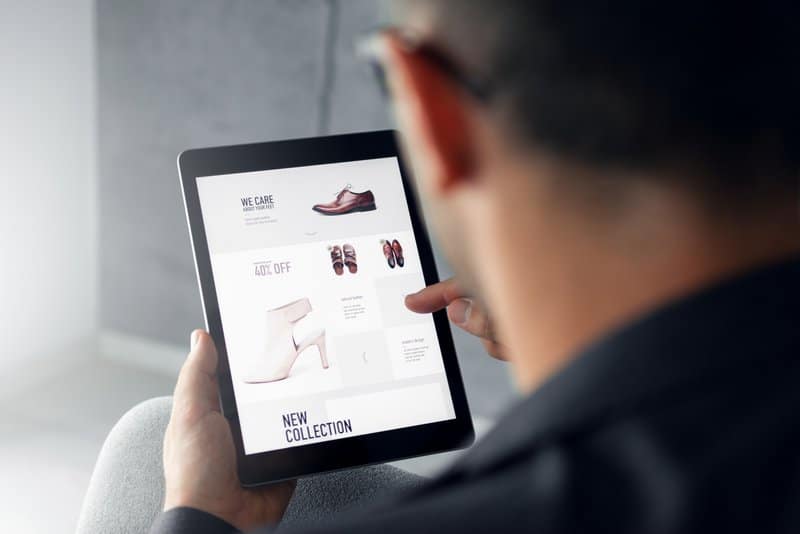 Before we get into the details of the job of an eCommerce consultant, let us look at the possible reasons why businesses might need one in the first place.
Well, the reason is simple. Although starting an eCommerce business sounds easy, it is not (take our word for it!) Why is it so, you ask? Because there are a lot of metrics and optimization to take care of.
Sponsored Content - Posts And Ads You May Like:
For instance – automation tools, new and modern platforms, a medley of different marketing channels, business strategies, and optimization for AI-based algorithms. Phew! That's quite a list.
So, what does an eCommerce consultant do, and how does he fit into all this? He is responsible for planning and executing a marketing strategy that helps your business stand out and grow.
Now, let us examine his role in some more detail. Broadly speaking, the tasks he carries out are:
Customer Targeting.
Finding the right customer is the first step to starting an eCommerce business. A consultant can help you in finding the right demographic. So, how can he do that? By asking the right questions!
A seller must understand his audience's fears, aspirations, hopes, and needs. Also, customer tastes and preferences change with time. An eCommerce consultant will refine your audience. He will also guide you on how to make your offerings more persuasive.
Conversion Rate Optimization.
One of the most critical aspects of eCommerce is conversion rate optimization. If your business is struggling with conversion rates, then an eCommerce consultant is the need of the hour.
There could be problems at the back end or on the customer side of things. Irrespective of where the problem is, an eCommerce consultant can provide insights that result in tangible outcomes. He will be able to analyze your store and run tests to identify the issues.
Launching and running advertising campaigns.
Another area where an eCommerce consultant can come in handy is running ads for your store. These could be social media or search ads. He can help in launching the campaign with the most suitable parameters.
Furthermore, he will also monitor and optimize these campaigns whenever necessary. Apart from ads, he can also set up sales funnels that can really benefit your business.
Identifies profitable products.
An eCommerce consultant can scan through your product portfolio and suggest any improvements that you should make. He can either help you develop a new product, come up with new bundled offerings, or set new price points for your products. All of this will result in increased sales.
Negotiate with suppliers.
A consultant can negotiate with suppliers to get better offers, more products, better quality products, or efficient deliveries. He can help sort out supplier sourcing issues as well.
Discover new business opportunities.
He will be able to provide an unbiased view on developing a fantastic online store. Plus, he can also give tips to run the business most effectively.
The consultant will also be in a position to suggest certification courses that will help you upskill and advance your brand to the next level.
How to Hire an eCommerce Consultant
As we have established so far, setting up an online store is not enough. One might require an eCommerce consultant for their business to flourish. However, we need to choose the right person for that to happen.
The right eCommerce consultant will be the one armed with the knowledge of:
Website development
Analytics
Merchandising
Product development
CRM
SEO
Marketing automation
Branding
Content
E-mail
Now that we know the skills, let us look at some other qualities an eCommerce consultant must possess:
Common Goals
If you have specific issues in your business that you would like to solve, you will need to hire an eCommerce consultant with a particular set of skills that is most apt for you.
Sometimes you might not have specific issues, but in case you do, it is best to get a person who has the answers you are looking for. However, it is essential to approach the whole situation with an open mind and be flexible with any suggestions offered.
A consultant matches your business.
It is imperative to hire consultants who have expertise in your business domain. A B2B seller's challenges are markedly different from those of a B2C or a D2C seller.
Similarly, if you are looking to start a new product line or create demand for unbranded products, you will need an experienced consultant in product development.
B2C sellers typically face challenges regarding customer retention, conversion rate, and so on, whereas B2B sellers are likely to struggle with inventory management, brand positioning, vendor portal management, upselling or cross-selling. Basically, industry and domain match is essential to get the right results.
eCommerce Experience
An experienced eCommerce professional can help you in areas other than those you have identified. So, it is necessary to bring a person onboard knowledgeable in multiple fields.
The choice of the eCommerce consultant also depends on the shopping cart being used. Complex shopping carts like Magneto or Shopify Plus require a specialist. But he will also be helpful to businesses with simpler shopping carts like Volusion or Big Commerce.
The consultant should also be familiar with eCommerce PIM and ERP tools and the various workflows in different tools.
Client Engagement
As a client, you need to be involved in the project alongside the consultant. If the client is not interested in improving the business, the efforts of the best consultant are bound to fail.
It is good to appoint a team member as a single point of contact. This person can provide the consultant with all the inputs regarding your business.
Also, make sure to document all the suggestions and process changes given by the consultant. This will make implementation easier once the consultant is done with the project.
Research
Conduct a thorough check and hire only the most credible eCommerce consultant. Never go for the cheapest consultant you can find. It is ideal to hire consultants who have a proven track record of revamping businesses or helping them achieve their goals. Remember, this is an exercise where getting it right is more important than getting it done.
ROI of an eCommerce Consultant
There is no shortage of metrics to track these days. However, as an eCommerce consultant, one must focus only on the essential ones. Let us look at these in detail below:
Traffic
One of the most fundamental metrics is the number of unique visitors who check your website or app. The emphasis should be on generating traffic from quality sources and not inflating the numbers through bots.
Conversion Rate
This is the number of conversions divided by the total number of users. There are different conversion goals such as checkouts, downloads, form fills, leads, and so on.
Revenue by traffic source
This metric shows you which source is getting you the most customers. So, you will know where to allocate your marketing and advertising budgets.
Cost per action
This number tells you the cost of making a sale or garnering a lead. Cost per action is an essential metric as it indicates the profitability of your business.
eCommerce churn rate
Churn is the number of customers that abandon your business at a particular time. A high churn rate is unhealthy as it means a dip in your revenues. But there's always a way to retain such customers. You can do this by sending an abandoned checkout/cart e-mail via one of the marketing automation platforms.
Number of repeat customers
A higher number of repeat customers is good for the business as it shows brand loyalty and increases revenue. This value is calculated as the number of returning customers divided by the total number of customers multiplied by 100.
Average Order Value
This is the value obtained when the total revenue is divided by the number of orders. Up-selling and cross-selling are other ways to increase the average order value.
Qualities to Look For in an eCommerce Consultant
When hiring an eCommerce consultant, there are some attributes to look out for. Here they are discussed in detail:
Analytical Skills
An experienced eCommerce consultant analyzes website and app traffic data. This helps enhance sales and ROI. But, the analysis does not stop there. One also needs to scrutinize customer relationships, competitor data, and other relevant information.
Communication Skills
The success of any business depends on communicating its unique proposition and establishing an emotional connection with the audience. An eCommerce consultant understands how to achieve this and puts the proper marketing and communication strategy in place.
Critical Thinking
Data is the backbone of the eCommerce industry. Any decision or recommendation of the consultant cannot be based on whims and fancies. Instead, every suggestion has to be backed with the appropriate metrics. This way, he can come up with the most effective strategies.
Why Do You Need an eCommerce Consultant?
There are quite a few advantages to hiring an eCommerce consultant. We discuss them in depth in this section:
Offers unprejudiced feedback.
Being not directly associated with the business, a consultant can offer unbiased and neutral feedback about various aspects. These inputs will clarify the areas to focus on and set you up for success in the long run.
You can focus on core business needs.
Getting an eCommerce consultant on board frees up your bandwidth to tie up loose ends and focus on areas you are good at while the consultant picks up other areas.
Saves you time and money.
An eCommerce consultant does not require training. The team can go about their daily operational tasks while providing expertise on the overall business. Additionally, he does not come with the overhead costs of a full-time employee.
Advantages of Becoming an eCommerce Consultant
There are several perks of choosing to become an eCommerce consultant. Let us explore some of the benefits below:
Rewarding
There is a direct impact of your work on several small businesses. On top of that, you are also helping customers get a variety of products.
Scale
Businesses will always look for newer opportunities to expand. They will also seek your assistance in selling their products on different platforms and exploring new marketing avenues. This means that there is no shortage of exciting or challenging projects for an eCommerce consultant.
Exposure and freedom to choose projects.
Working as a consultant gives you the chance to control your workload and get exposure to different business domains, enhancing your versatility.
If you want to find more consultant roles, check our list of guides to becoming or hiring consultants:
In Conclusion
Choosing to become an eCommerce consultant is undoubtedly exciting as you might get to build the next Amazon or a similar behemoth in this space.
Moreover, there is never a dull moment as you are engaged in diverse tasks, meeting new people, and accomplishing new goals. And even if that does not work out, you get to pick up a plethora of skills that ensure that you will always remain employable. This is even more so as eCommerce is here to stay and will only get bigger with time.