Do your LinkedIn connections spell your value to a potential employer? I may say, a significant part. LinkedIn has become the go-to platform for job recruiters everywhere. Your profile information (job experience, accomplishments, interests, etc.), connections, and recommendations have become a factor in hiring processes and could be the ticket for your next great job.
Lately, LinkedIn has been in the news for its acquisition by Microsoft. The company that brought us Microsoft purchased LinkedIn for $26.2 million in 2016. Not only was the price high, but so was the competition.
LinkedIn's filing with the U.S. Securities and Exchange Commission revealed that Microsoft fiercely outbid other tech giants, including Google and Facebook, among other large corporations.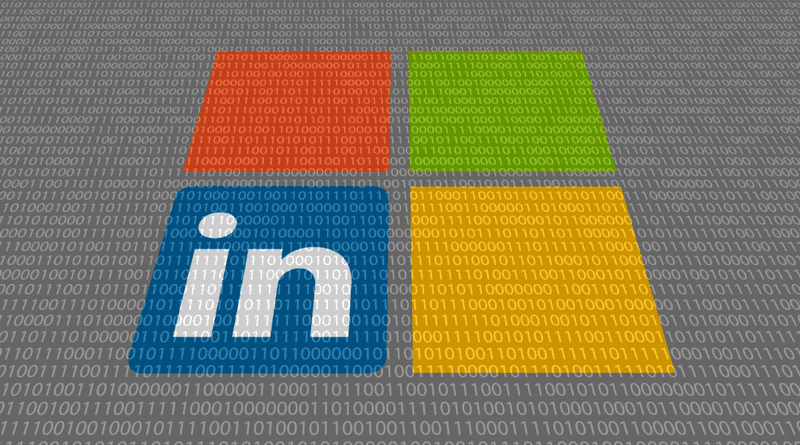 With a battle that intense, one can only imagine the massive power and impact the online network has on professionals worldwide to have such large tech companies bidding over it in billions of dollars.
Sponsored Content - Posts And Ads You May Like:
LinkedIn is home to over 774 monthly million users and counting. In tech terms, that's gold. The number of users is now coveted over revenue, as that's where the real value lies. With Microsoft's acquisition, the network has been integrating with other Microsoft products that include Microsoft Office, for example, and, most importantly, will benefit from all of their current users.
Already, many job recruiters require applicants to apply through LinkedIn. The integration of products might mean more use and relevance of LinkedIn than ever before.
If there was ever a time to brush up your LinkedIn profile and increase your LinkedIn connections, the time is now.
Luckily for you, getting up to 500+ LinkedIn connections is not as momentous a task as the number suggests. We're sharing our favorite tips and advice that have got people up to half a thousand LinkedIn connections.
How to get 500 Connections on LinkedIn?
Without further ado, Let's go to the steps to allow you to increase your LinkedIn connections.
1) Be active
Be active to Increase your LinkedIn Connections. You have to log in and spend at least 5 minutes on LinkedIn every day, and this is one of the first (and easiest) things you can do to increase your LinkedIn connections.
It will make a world of difference to your Profile and the number of your LinkedIn connections. Start your daily sessions by updating your status daily. Share a link to an interesting article or bit of information relevant to your profession and industry.
If you have already managed your job search or professional network with LinkedIn, it won't be hard to keep active.
In general, if you are an active user, you will naturally visit other people's won't profiles more often, putting you on the radar for possible LinkedIn connections. Make sure your profile is not hidden from search engines or partially hidden on LinkedIn. This will make your audience engagement go down and may demotivate your journey.
2) Comment to Attract LinkedIn Connections
Ever wondered how commenting frequently can boost your Profile? Well, you heard it right. It does make a difference!
You should comment on posts that are relevant to you. It would help to keep your views or ideas that add value to the discussion while commenting rather than sounding like a bot. Write genuine comments that show you have read the content the person or company has shared.
Another great place to discuss opinions and ideas is on LinkedIn's group discussion boards. Commenting will open up conversations with other commentators, with whom you can forge a LinkedIn connection.
3) Send Invitations
Send an invite for at least one new connection every day. But be sure it's someone you know or someone you can be introduced to through a shared connection.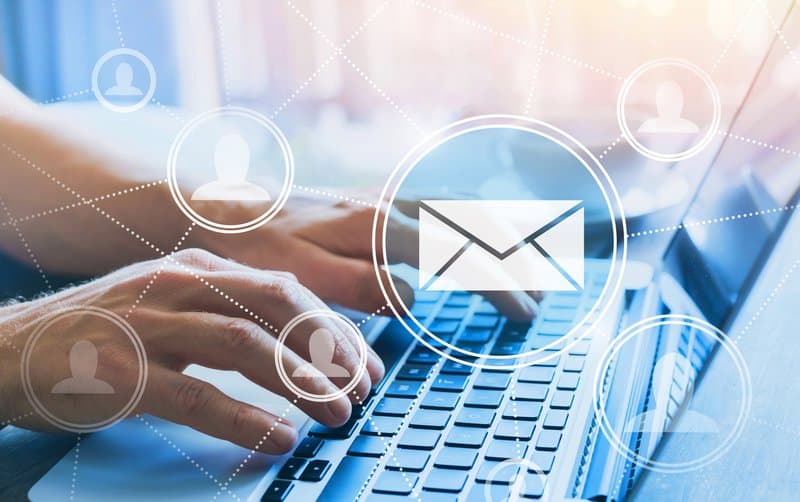 Sending invites to random people you don't know can, once again, make you look like a spam account. Avoid that. Have you had the LinkedIn app downloaded to your phone? So you can add people you have recently met professionally before you both forget about each other.
Exchange names and contact information, and make it a habit to form a LinkedIn connection with any new contacts you make, which may also prove handy to increase your LinkedIn connections.
4) Use LinkedIn Pulse to Find New LinkedIn Connections
If you have time, post an article on LinkedIn's Pulse platform. Pulse might feature your post pushing it from a few hundred views to thousands if it's good.
It dramatically enhances your distribution range and exposes you to new contacts. It also tells you to potential employers and is a proficient way of ascending your LinkedIn Connections.
There are some excellent tips online from authors who have been featured by Pulse before. John White is a columnist who has been featured over 80 times on Pulse. He suggests choosing a unique topic relatable to your followers, writing quality content, and using a catchy headline.
5) Connect With Alumni For New LinkedIn Connections
Alumni portals are a treasure trove for new LinkedIn connections. Move beyond your professors and the people you used to hang out with daily.
Connect with your classmates, people you participated with on some project or activity with, or who were part of the same club as you were.
6) Get in Touch With the LIONs
LIONs are LinkedIn Open Networkers. They accept an invitation from anyone who sends them one, making them an easy way for most people to build up LinkedIn connections to over 500.
Connecting with a LION opens you up to a whole network of 2nd connections, broadening your reach on LinkedIn. Using LinkedIn's advanced search feature, you can find a LION by typing in LION in the "Last Name" field and filtering results according to your industry and profession.
The search results will feature other people in your field who are open to being your next new LinkedIn connection.
7) Promote Your LinkedIn URL
Add your LinkedIn URL to your places where you're advertising your profession. That includes your business card, official website, your CV, and resume. Also, add it below your name and title in the signature of your business email.
When presenting outside the office, insert your LinkedIn URL on the last slide and ask your audience to connect with you. This way, new contacts you make in the business world can easily find you and become new LinkedIn connections.
To make sharing your LinkedIn profile easier, edit your LinkedIn URL to include your full name. You can do that by navigating to the black bar on the top of any LinkedIn page and going to Profile> Edit Profile> Update your public profile settings.
Availability is on a first-come, first-serve basis. So if you've got a common name, chances are it's been taken. You can move your first name, last name, initials around, or add your middle name to find an available URL.
Having a LinkedIn URL helps push your Profile up in Google results when somebody searches for you and wants to make you a LinkedIn connection.
8) Use LinkedIn Groups to Connect With Others in Your Industry
LinkedIn Groups are virtual meeting rooms where people with similar interests can share and chat about things they want to discuss or learn more about.
Participating in groups helps you demonstrate your experience around a subject and start building relationships with like-minded individuals. These groups are an innovative method of increasing your LinkedIn Connections.
To create a virtual network for others working in your industry using LinkedIn groups, you will be able to see a list of the participants that are the most involved and more involved after joining a party.
Go down the list and forward the contact request to these users to get the ball rolling.
9) Use Images and Graphics
Using images on social posts can significantly increase engagement with people in your existing network and expose them to potential LinkedIn connections.
Research shows that visual content can increase the number of views by 11 times. So mix it up. Don't' always only share links, but include actual photos.
10) Subsume Keywords in Your Profile
Like upgrading the website or Search Engine Optimization, LinkedIn allows you to draw profile users based on the words you pick.
So, every word counts. You may change your job title and responsibilities to ensure that you are not invisible due to terminology. For example, are you a Content Manager? If that is what your title says, you'll have many roles, including that of a copywriter, website editor, creative/ article writer, communications specialist, blogger, and more.
Somebody may be more likely to search for links that perform specific roles than check for their formal names. These keywords will not only generate more attention towards your Profile but will also increase your LinkedIn connections.
11) Post Content to LinkedIn's Publishing Platform
LinkedIn has a place to publish exciting posts effortlessly to appear like a professional and professionally convey more what you know and do.
One of our key advantages is that the whole LinkedIn community views your messages, not just your contacts, to increase your visibility. A wider audience will help you develop your network.
Those who don't generally see your account in the search results will have a better chance of finding out what you're doing and how you can support them. Ensure that you post your content at a minimum a few times a month to be up to date.
This will surely provide you a better chance of boosting up your LinkedIn connections.
LinkedIn Secrets
Do you want to know more secrets about LinkedIn? Check out all our topics about it:
Conclusion
LinkedIn is probably the most significant opportunity for companies to get social media. The more the LinkedIn community expands, the more advantage you will have.
Maintaining an efficient and valuable network isn't only about adding more people to your network but also occasionally removing inactive connections that fit into your targeted network cluster.
The importance of "smart" LinkedIn is tremendous. On LinkedIn, professional possibilities pop up when you interact and connect with the correct people.
Try to divide your success aim into small targets, and as your number of connections begins to walk to 500 and beyond, you can track your success. Do you have more suggestions? Comment below and let us know!